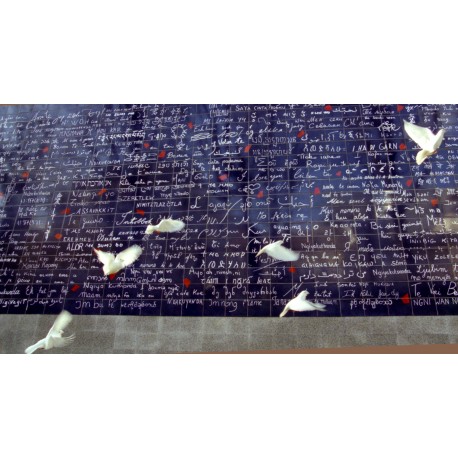  
Postcard Alain Nogues (5)
This photography was taken by Alain Nogues to illustrate the inauguration of the wall for Valentine's day on february the 14th, 2001. 311 doves were freed in the sky of Paris from the square Jehan Rictus.
This image is framed in white to magnify the colours.
Format is A6, sent by set of 5 units.